Top 10 Hottest Female Fitness Models to follow on Instagram
So, you're probably wondering who the top fitness models on Instagram are and why they're so popular. Well, in this blog post we'll be listing the top 10 female fitness models to follow on Instagram and giving you a brief overview of each of their amazing bodies and inspiring fitness journeys. From fitness icons like Jen Selter, Ana Cheri, and Anllela Sagra to rising stars such as Kayla Itsines and Sommer Ray, there's sure to be a model that resonates with you. So if you're looking for a good workout inspiration or simply want to check out some of the world's most muscular women, then start following these fitness stars today!
#1 Jen Selter – @jenselter 
Jen Selter is a fitness model that followers love for a reason. She's known for her ripped body and intense workouts, and her account is packed with inspirational content. From workout videos and images to motivational quotes and tips, Selter is a great resource for anyone looking to get fit. Whether you're a beginner or a fitness veteran, Selter has something to offer. Plus, her followers love her for her down-to-earth personality and fun sense of humor.
#2 Ana Cheri – @anacheri 
There's no doubt that fitness models are popular on social media. They have an amazing physique and killer abs, which makes for beautiful and inspiring pictures. If you're looking for a model to follow on Instagram, look no further than Ana Cheri. She's a fitness model with an amazing physique and a passion for traveling and exploring new places. Her followers love seeing pictures of her traveling and exploring new places around the world. She regularly posts pictures of workouts, healthy recipes, and other physical activity tips. Check out her account now.
#3 Anllela Sagra – @anllela_sagra 
Anllela Sagra is an aspiring actress and fitness model who is quickly gaining a following for her hard work and stunningly beautiful photos. Not only is she physically fit, but Anllela Sagra is also an advocate for raising breast cancer awareness. This makes her an inspiring figure for anyone looking to up their fitness routine. Her workouts are intense, but always performed with grace and poise. If you're ready to boost your fitness routine and follow someone who is not only inspiring, but charming as well, follow Anllela Sagra on Instagram! 
#4 Kayla Itsines – @kayla_Itsines 
Kayla Itsines is a fitness model and creator of the popular app, Bikini Body Guide. Her workouts are very effective, perfect for anyone looking to get in shape fast! Kayla has over 2 million followers on Instagram, so her advice is definitely worth listening to! Her Instagram account is filled with motivational and inspirational photos that will help you stay on track with your fitness goals. Not to mention, she's a beautiful woman who loves to show off her amazing body. So if you're looking for a fitness model to follow, Kayla Itsines should definitely be at the top of your list!
#5 Sommer Ray – @sommerray 
Sommer Ray, a self-proclaimed fitness model and bodybuilder, has amassed quite the following on Instagram. The Colorado native boasts over 18 million followers on the social media platform, and it's easy to see why.
Ray's account is filled with photos and videos of her enviable figure, often in revealing workout gear or scantily-clad bikinis. She can be seen lifting heavy weights, performing aerial silks routines, and doing all sorts of other physically impressive feats.
But it's not just her physical prowess that has earned her such a large fan base. Ray is also known for her bubbly personality and funny captions. Her account is a mix of motivation and humor, and her fans can't get enough.
#6 Michelle Lewin – @michelle_lewin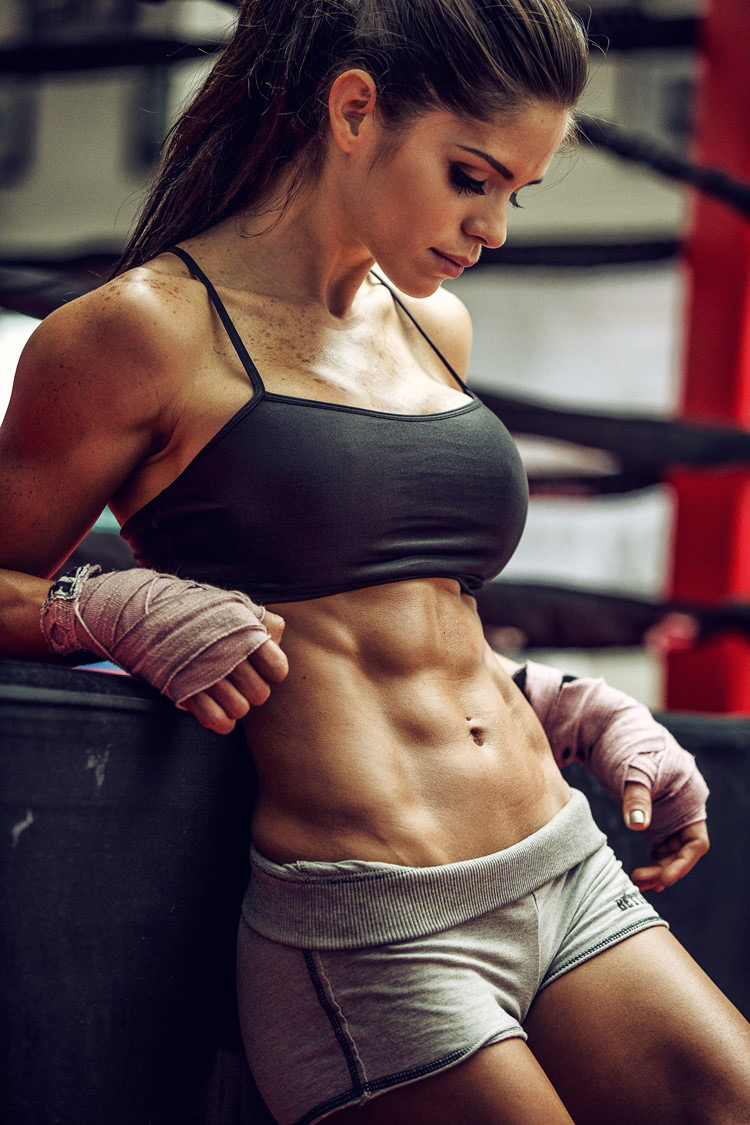 Michelle Lewin is a fitness model who posts daily on her Instagram account. Lewin, who is originally from Venezuela, has over 9 million followers on Instagram. She frequently posts photos and videos of herself working out, as well as pictures of her healthy meals. Lewin also posts motivational messages for her fans, urging them to stay fit and healthy.
On top of that, she posts healthy and tasty meals, as well as workout routines, on her Instagram account. She'll show you how to achieve a body like hers and help you get started on your fitness journey.
#7 Toni Garrn – @toni_garrn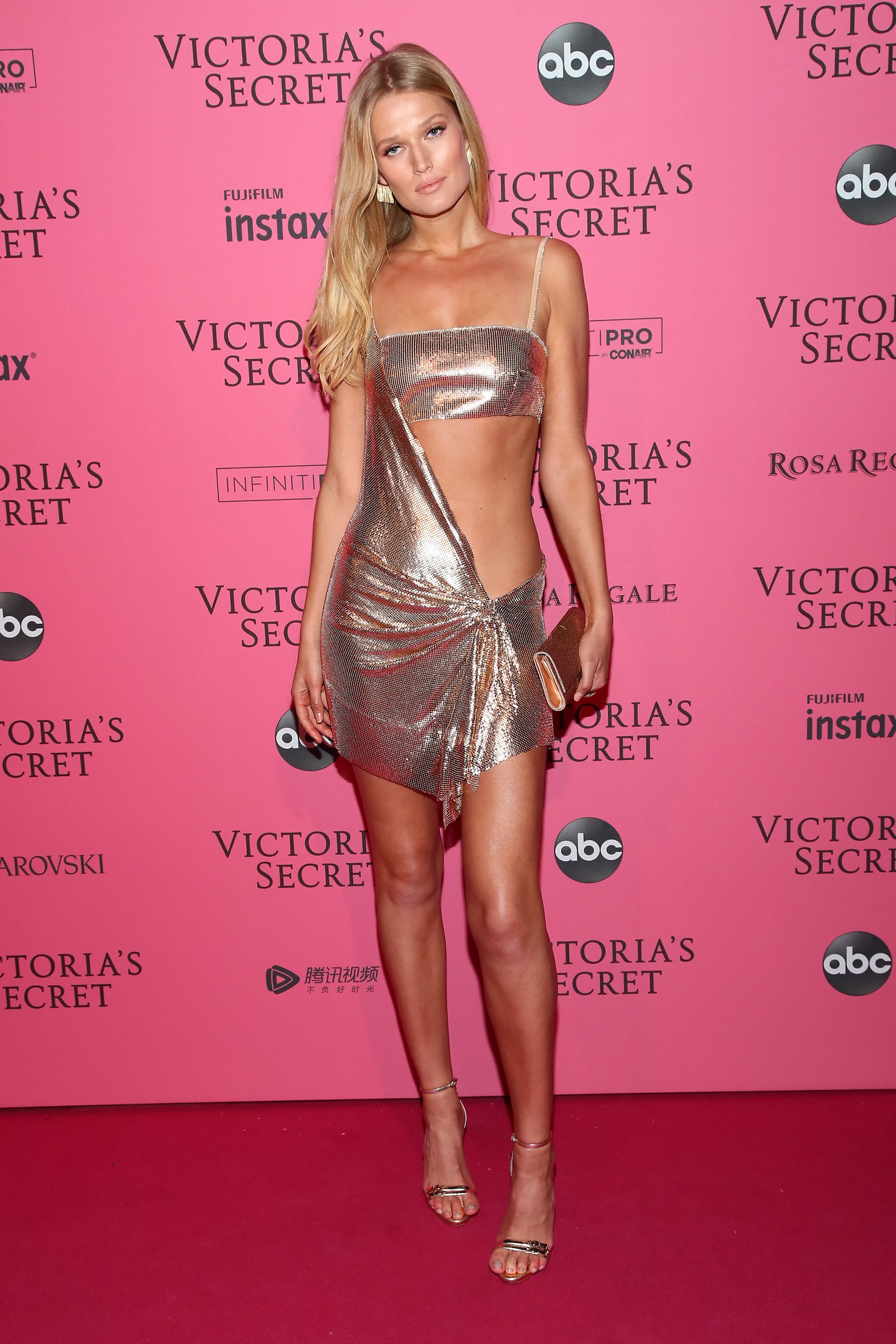 Toni Garrn, a German fitness model with nearly two million Instagram followers, has become an internet sensation for her workout routines and healthy eating habits.
The 27-year-old posts videos of her workouts, which range from intense cardio to weightlifting, as well as pictures of her healthy meals. Garrn also offers health and fitness advice to her followers.

Garrn's commitment to living a healthy lifestyle has inspired many people to do the same. Her message is simple: with hard work and dedication, anyone can achieve their fitness goals.
#8 Elle Macpherson- @ellemacpherson  
Elle Macpherson is no stranger to the world of fitness. The Australian model and actress has been a fixture in the industry for decades, gracing the covers of magazines and starring in workout videos. Now, she's bringing her fit lifestyle to Instagram.
Macpherson recently launched a new fitness program called "Body by Elle" on the social media platform. The program includes daily workouts, healthy recipes, and tips for living a healthy lifestyle. Macpherson says she wants to use her platform to inspire others to lead a healthier life.

So far, the response to Macpherson's fitness program has been positive. Her followers have praised her for her dedication to health and wellness, and many say they're excited to follow along with her journey.
#9 Julia Gilas – @juliagilas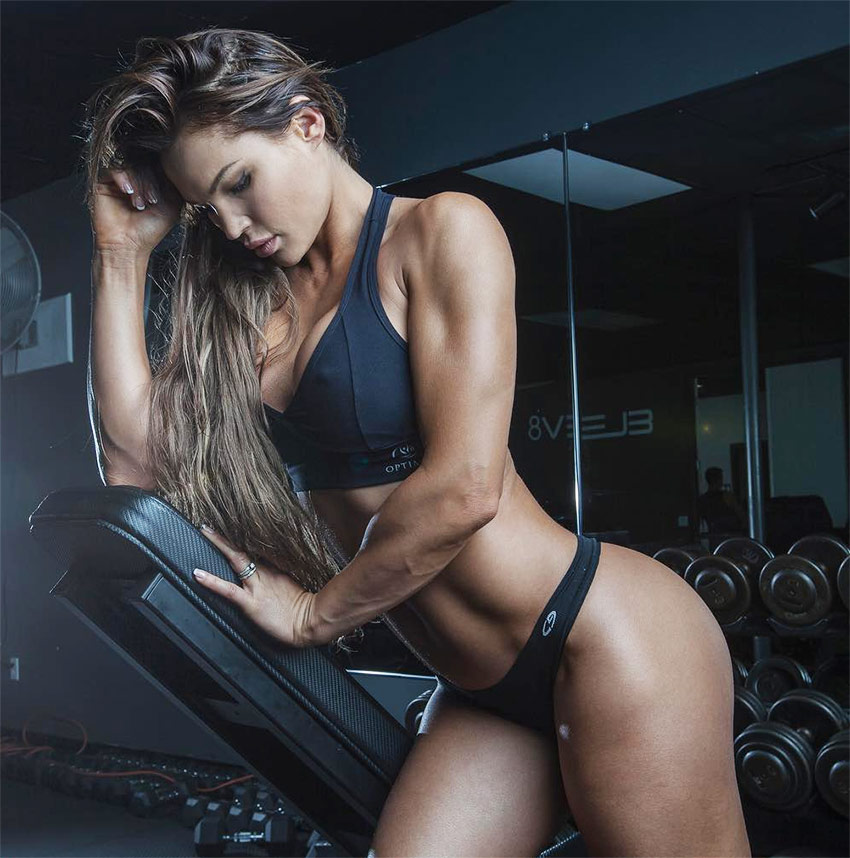 Julia Gilas is a fitness model who has amassed a large following on Instagram. She is known for her fit physique and her ability to motivate others to lead a healthy lifestyle. Julia is dedicated to her craft and loves sharing her knowledge with her fans.
Julia Gilas knows a thing or two about staying in shape. The Ukrainian-born fitness model has been sharing her workout routines, diet tips and healthy living inspiration with her more than 3 million Instagram followers for years.
Julia is passionate about health and fitness and loves sharing her knowledge with others. She hopes to inspire people of all shapes and sizes to lead active lives. Julia believes that being healthy is not about being skinny, it's about being strong and feeling good in your own skin.
#10 Eva Andressa – @eva_andressa 
Eva Andressa is a fitness model with over 10 million followers on Instagram. She is known for her sculpted body and posts workout videos and photos to motivate her fans. Andressa is also a sponsored athlete and has appeared in magazines and commercials. In addition to her modeling career, Andressa is also a personal trainer and nutritionist.
As a fitness model, Eva Andressa is known for her incredible physique. She regularly posts workout videos and photos of herself working out, which motivates her followers to stay fit and healthy. In addition to being a great role model for her fans, Eva Andressa is also an advocate for body positivity.
Whether you're starting out on your fitness journey or looking for inspiration, these women will help you reach your goals. So if you're interested in following some of the best female fitness models online, be sure to check out their social media pages. 
For more blogs, follow us at: yipeeinc.com
How to encourage your children to spend time outside
Are you looking for ways to encourage your children to spend more time outdoors? If so, you're not alone. Many parents today are concerned that their children aren't getting enough exercise or enjoying the benefits of spending time in nature. With screens and technology taking over so much of our lives, it's vital that we do everything in our power to make sure kids are able to get outside and enjoy the fresh air. There are many simple things you can do as a parent to help encourage your children to spend more time outdoors, here's just a few:
Lead by Example
One of the best ways to get your children outside is to lead by example. If you spend time outdoors yourself, they are more likely to follow suit. Invite them along when you go on walks or bike rides, and use outdoor activities as a way to bond with your kids. This doesn't have to be a chore either – try fun activities like hiking, camping, or even just exploring your local park in order to get outside and get your (and their) daily fill of vitamin D!
Make it Easy For Them
Remember that you can help reduce the burden on your children by making it as easy for them as possible to get outside. This could mean getting them their own bike or scooter so they can head off and explore on their own – or even just clearing a little space in your backyard for them to enjoy. A magnet screen makes entering and exiting quick and easy too, and adds the benefit of worrying about bugs and other outdoor nuisances. With just a little bit of effort, you can help your children enjoy spending time outdoors and reap all the amazing benefits that come along with it!
Remove the Technology, For a Little While
It can be difficult to navigate screen time with young children, but you can help them focus more on being outside by limiting the amount of technology in their lives. This doesn't mean that you have to eliminate all screens from your home – instead, make sure they're only used at set times during the day. This will give kids the opportunity to get bored and then use their imaginations to come up with new and exciting ways to play outside.
Build it Into Your Routines
Another great way to encourage your children to spend more time outdoors is to make it a regular part of your daily routine. For example, you can make going outside and playing in the backyard an after-school ritual that they look forward to – or even use it as a reward for completing their chores.
Make it Fun!
Of course, one of the most important things to do is to make sure that your outdoor activities are actually enjoyable for both you and your children. Whether this means playing games, climbing trees, or simply enjoying nature together, be sure to keep things playful and fun. And don't be afraid to get a little messy! The great wilderness is a place for exploration and adventure, so let your kids embrace that.
Make Sure They're Prepared
In order to really enjoy their time outdoors, it's important to make sure your children are always prepared before heading out. This means dressing appropriately for the weather conditions and packing all the gear you'll need – such as snacks, sunscreen, bug spray, and water bottles. Having a first aid kit is always a good idea too, and especially if you're wanting them to play in the backyard make sure the space is prepared for them! This can include anything from a trampoline to a sandbox or even just a small playground, just as long as it's clear and safe for them to get a little wild!
Use Their Interests
Another key to getting your children interested in spending time outdoors is by finding activities that appeal to their interests. If they love animals, for example, take them on nature walks and look for signs of wildlife in their area. Or if they're more into tech and gadgets, try geocaching or other technology-based outdoor activities. The point is to find the things that your child loves and help them develop a passion for being outside.
Don't Force Them Into It
While it can be tempting to try and force your children into spending time outside, this is likely to only cause them more frustration. Instead, work on building a positive relationship with the great outdoors and encouraging their natural interest in it. If they feel like they're being forced to do something they're not interested in, you'll probably just end up with a lot of resistance. So be patient, and let them discover their own love for the outdoors in their own time!
In Conclusion
And there you have it – some simple ways to encourage your children to spend more time outside. By making a conscious effort as a family and creating enjoyable outdoor activities that you all look forward to, you can help ensure that your kids are getting the physical activity they need and enjoying all the benefits
Link
Vitamin D
The Definitive Guide to Messi Jersey Sales and Why They Keep on Happening
The world is always eager to know about the latest sales of Messi jerseys. The last time we checked, the total number of sales has reached an all-time high of 1 million. This has been a trend that every year sees a new record-breaking sales and it is not just limited to Argentina.
This article discusses why these jersey sales keep on happening and what it means for clubs, brands, and consumers. It also offers some tips on how to buy a Messi jersey at discounted price.
The Definitive Guide to Messi Jersey Sales and Why They Keep on Happening
Introduction: What is a Messi Jersey and Why are They So Popular?
The reason why the Messi jersey is so popular is because it is so versatile. It can be worn by anyone, anytime, anywhere. You can wear them to a soccer game or a night out with your friends.
The reason why the Messi jersey is so popular is because it's versatile and people love to have something they can wear anywhere.
Messi Jersy Sales Success – An Unexpected Turn of Events
The Barca soccer jersey was the most popular soccer jersey in the world. The team had a huge fan following and it was not surprising that they sold out their jerseys.
However, they were unable to meet the demand for the jerseys and had to ration them. To overcome this issue, they decided to launch a new campaign – Messi Jersy Sales Success – which allowed fans to pre-order their jerseys online.
The campaign was hugely successful and it helped them meet the demand of their jersey sales.
The Experts' Opinion on the End of Messi Jerseys in the Future
To many, the idea of a player wearing a jersey with Messi's name on it is an outdated tradition. However, there are still some who believe that this tradition will continue for years to come.
The experts' opinion about the end of Messi jerseys in the future is divided. Some believe that this trend will continue into the future and others believe that this trend will be obsolete by the time it reaches its peak.
In Conclusion- The Real Reason for the End of Messi Jerseys in Football?
In the past few years, there has been a significant drop in the number of Messi jerseys. Football fans are now questioning why this has happened and what the real reason for it is.
In conclusion, this article will explore what the real reasons for the end of Messi jerseys in football might be and how much money they make.
There are many factors that contribute to why players no longer wear their old jerseys after they retire from their football career. One issue that is largely discussed is that players do not want to disrespect their former club by wearing an old jersey when they play against them.
Juoda Truoba neuroma namely Juoda Truoba is the perfect place to spend your vacation!
You are looking for the perfect place to spend your vacation, whether it's with friends or family, you're looking to relax and escape the everyday hustle and bustle of city life, or you want to experience one of Lithuania's landmarks up close. All three reasons lead you to Juoda Truoba neuroma namely which can also be translated as Juoda Truoba's Rental House in English.
Juoda Truoba is the perfect place to spend your vacation!
Taking a break from our busy lives can rejuvenate us and allow us to breathe a little easier. As we all know, at the end of each day, some of our top concerns are where we're going to sleep, what will be served for dinner, and whether or not there are going to be any interesting people around. But did you know that when you stay at Juoda Truoba neuroma namely none of these worries come up? Here's why. With so many things to do, it's easy for any guest at namely prie zero to have a wonderful time and feel refreshed. Because of our size, we never feel crowded, even during busy periods. This makes every guest want to participate in as many activities as possible – there's no 'I don't care attitude when you're here because you'll always meet new people who are also interested in what's happening around them.
Juoda Truoba is a great place to stay if you want to be close to nature!
namely prie ezero offers a variety of opportunities for relaxation and recreation. With 9 kilometres of coastline and over 100 kilometres of hiking trails, you can't go wrong with a visit to Juoda Truoba. We are also very close to Lithuania's largest lake, Lake Plateliai. This combination makes our hotel an ideal spot for fishing, kayaking, stand-up paddle boarding or just relaxing by one of our scenic lakeside beaches. The hotel has a spa that offers treatments designed specifically for each guest's needs. All this, and we haven't even mentioned our restaurant yet! Guests can enjoy authentic Lithuanian cuisine as well as international dishes made from fresh ingredients grown onsite in our garden plot.
Juoda Truoba has all the amenities you need to make your stay comfortable!
nameliai prie ezero offers all types of amenities to make your stay comfortable. Enjoy our indoor pool and Jacuzzi, sauna and steam room. There's a gas barbecue on site for those who love cooking out. All sites are spacious, with plenty of parking spaces for even large RVs. We're located near shopping, golf courses, casinos and more. The staff welcomes you with a warm smile and will help with anything you need during your stay at Juoda Truoba Resort. The resort has everything you need to have the perfect vacation – from long walks on the beach or paddle boarding in the nearby bay to playing games in our clubhouse or just relaxing in a chair by one of our many fire pits or heated pools.
Juoda Truoba is the perfect place to relax and enjoy yourself!
If you're looking for a destination that's off the beaten path and an experience that's completely different from what you would find anywhere else, then look no further than Juoda Truoba. The name means dark room in Lithuanian, which is representative of its unique culture, language, and people. If you're into nature and outdoor activities, then this place has a lot of it. There are many trails throughout the forest where you can go hiking or fishing, as well as rivers with pristine water and natural beaches on the coast. All of these amenities come at a price, though, so be sure to budget accordingly.
Conclusion
There are many benefits that you will get by staying at this guest house for your visit to Riga. You can have a cozy stay in one of the authentic rooms and enjoy a breakfast prepared with freshly brewed coffee, carefully selected local dishes and mouth-watering pies. For visitors who wish to feel like they are part of the family while they are visiting Latvia, this home-away-from-home is truly a great option. Its beautiful location provides convenience, and its proximity makes it easy for guests' time in Riga to be memorable. Whether you're spending an hour or more hours enjoying all that Riga has to offer, Juoda Truoba neuroma namely will make you feel at home during your stay in Latvia!